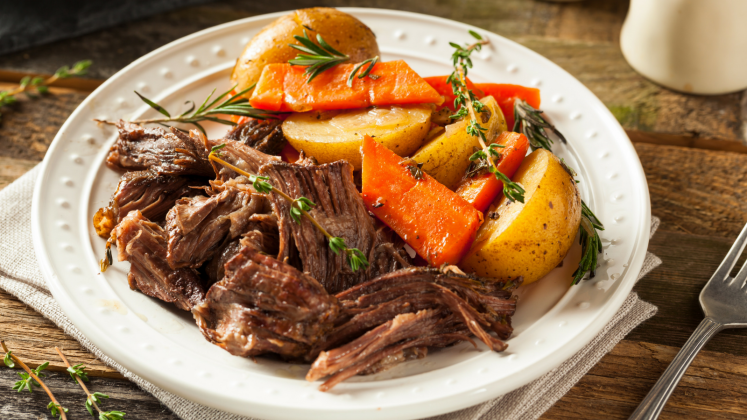 I've been a huge fan of slow-cooker meals since I was in college and learned how easy it was to use them. All you have to do is put food in the cooker, press a couple buttons and walk away. It doesn't get any better than that.
With all that said, though, I'd never really used it during the work week before. As a challenge, I decided I'd try to cook myself one slow cooker meal per day for an entire week. Here's how it went.
My first task: planning out the week
Right off the bat, I realized there would be a few constraints. As a 24-year-old who works and still pays college loans, I had to scrap a few recipes that broke the bank or required constant care. Also, since I was cooking through the work week, I decided all of my meals were going to be for dinner to keep it easy and also so I could be lazy each night.
I planned to wake up 15 minutes earlier each morning, throw everything in the slow cooker, eat it at night, then clean it and prep everything that could be prepped for the next meal before I went to bed.
The week before, I pulled together a list of recipes including a few I'd made before and some that I wanted to try. Overall, along with a few spices and other things I already had at home, the total grocery store bill came to under $100 for the week.
The slow cooker I used was a 6-qt Crock-Pot for under $30. I had to buy it the weekend before starting my slow cooker journey because the one I had been using was a slow cooker from the '90s that my parents gave to me and it didn't have a timer or warming feature. You can get the Crock-Pot I bought on Amazon for $49.99.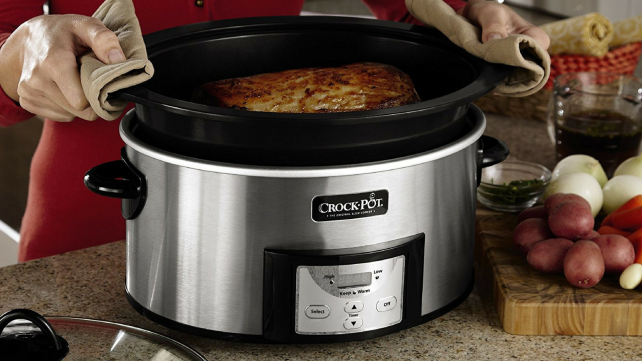 Once the planning was done, the cooking began
Day 1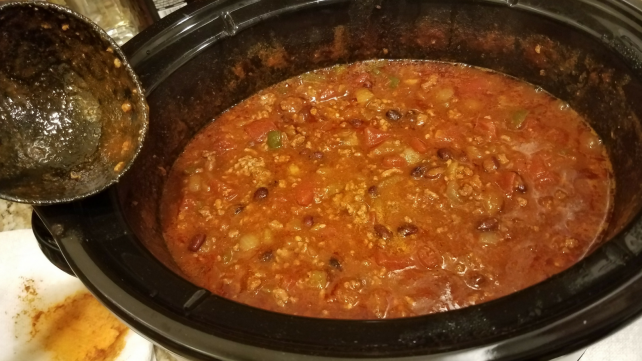 Dish cooked: Chili
Rating: 9/10
I started the challenge on Super Bowl Sunday, so I went with a classic chili recipe—one of my favorites. The chili cooked for six hours and was ready in time for kickoff.
The result of the game sucked (for me, a Patriots fan), but the chili results did not. That was mostly due to the fact I decided to add a big poblano pepper for a little extra kick. I ended up having only a little bit of leftovers because my roommates and I pigged out for the game. Day one was a success.
Day 2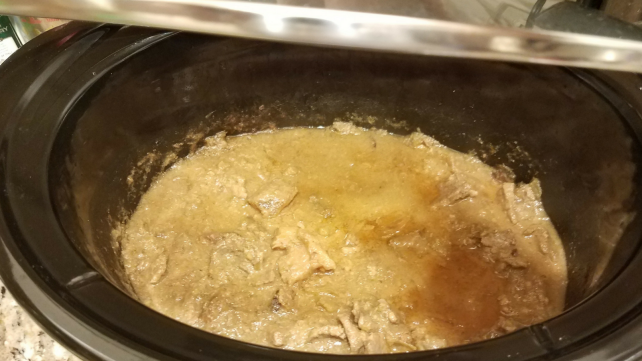 Dish cooked: Beef and Broccoli
Rating: 6/10
I've made this recipe before and loved it, but this time around was different. The recipe takes about four hours, but because I was going to be at work for most of the day, I didn't want it sitting for hours after it was done the cooking. So I asked my roommate who was home to turn the crock-pot on later in the day.
The broccoli and cauliflower (in addition to the recipe) had partly disintegrated and I used a bit too much cornstarch so the sauce was a little starchy (previously I had used flour to keep it thinner), but my roommate and I still ate all of it, so it wasn't a wash.
Day 3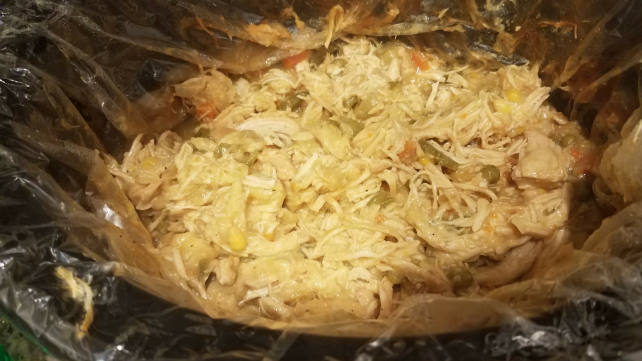 Dish cooked: Chicken and Dumplings
Rating: 4/10
This was a new recipe that I wanted to try. Though the setting said to cook on high for six hours, I set it for nine hours until I could get home and add the dough for the dumplings. The chicken (and frozen veggies that I added) cooked perfectly, but when I got home and went to add the dough for dumplings, it took forever to cook and I accidentally mixed some of it into the sauce.
It was partly user error, but because of the dough/dumplings in general, I probably won't make this again. I threw out the leftovers.
Day 4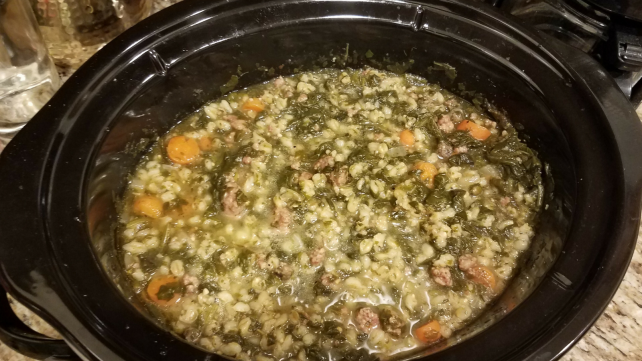 Dish cooked: Sausage and Barley Soup
Rating: 7/10
This recipe involved a bit of prep, so I took care of that the night before. All I had to do was cook the sausage and cut the carrots, so it wasn't that bad, but this was much more prep compared to the other meals. I cooked the soup on low for eight hours and it sat on warm after that.
The soup was flavorful even with very few spices and the barley and sausage made it filling too. The spinach also made it feel healthy when I had three bowls at dinner. This recipe was perfect for a rainy day.
I had plenty leftover, so I brought some to work and put some in the freezer so I could heat it up later
Day 5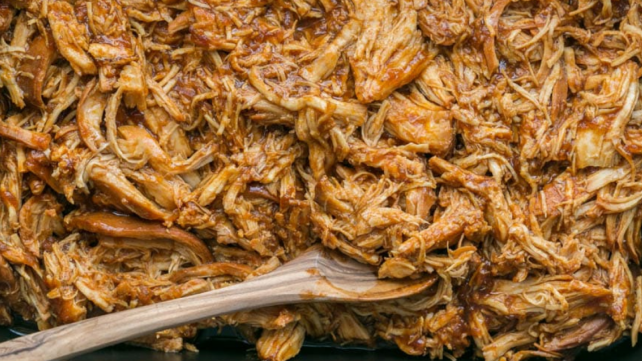 Dish cooked: Barbecue Pulled Chicken
Rating: 7/10
This was one of the easiest meals of the week. The simple recipe involved minimal prep. It only took five minutes to prep the ingredients and start cooking. I left it on low for eight hours.
Because I ended up getting home late, I had my roommates take the chicken out of the slow cooker and shred it. When they were doing this, they dropped some on the floor, but there still ended up being enough to feed four people so it was a success.
Day 6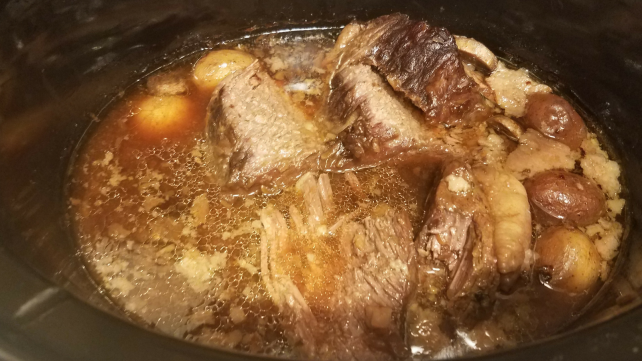 Dish cooked: Mushroom Roast Beef
Rating: 8/10
This recipe was very easy to prep in the morning, though my roommate did a double take when he saw me crack a Sam Adams beer at 7 a.m. because it was part of the recipe.
The nine-hour cook time had it tender by the time I got home and I got a full meal out of it by adding carrots and potatoes. So did my roommates. They don't love mushrooms but still enjoyed the beef.
Day 7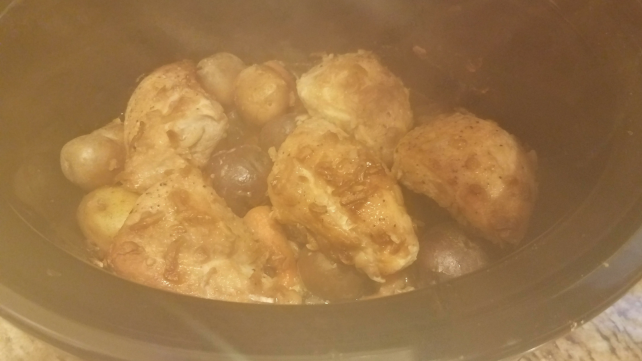 I made some changes to this recipe and used turkey tips instead. Next time, I'll shave an hour or two off of the cooking process to account for the smaller tips, though they were still good. I added leftover carrots, potatoes, and mushrooms plus snagged a gravy packet to top it off for an ideal Sunday comfort dinner (followed by a Burger King milkshake).
Because it was the weekend, I was home all day to monitor it and provided my roommates with one last meal—plus leftovers for lunch the next day.
Subcourse:Food