Grilled lemon herb Mediterranean chicken salad with a dressing that doubles as a marinade!
This Grilled Lemon Herb Mediterranean Chicken Salad recipe is as closest to perfect as you can get! Full of Mediterranean flavors: olives, tomatoes, cucumber, avocados, and chicken for a complete meal in a salad bowl!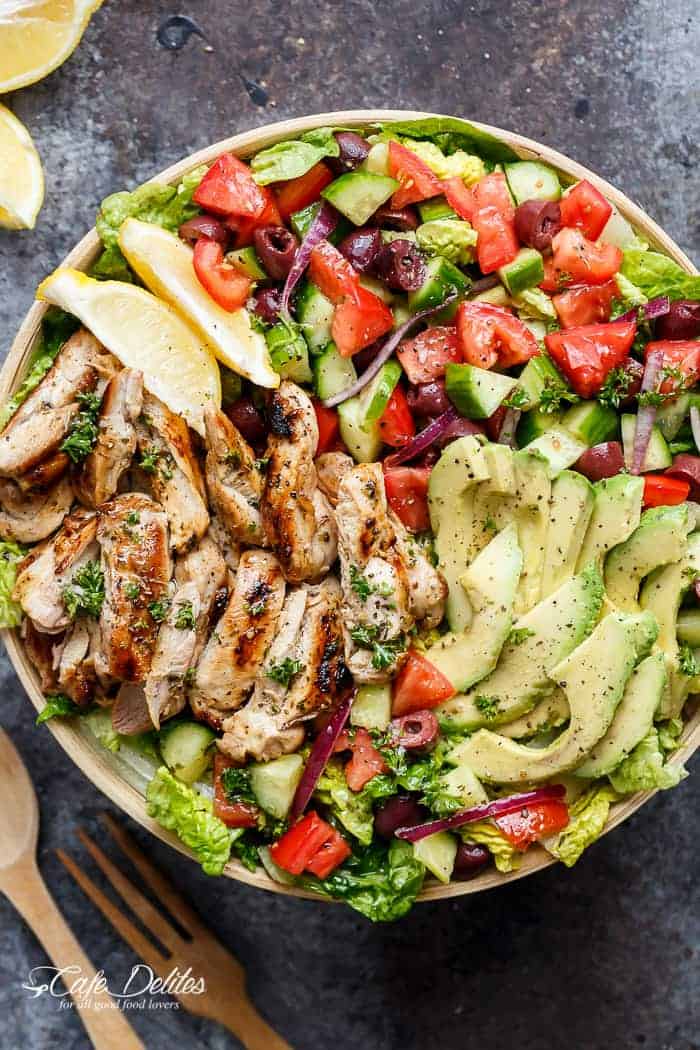 With all of the salads I post on here, I thought some might be getting sick of these meal in salads recipes. BUT. It turns out, you guys are wanting MORE of these GIANT salads. Wracking my brains for another awesome recipe, what's better than a fresh, Mediterranean salad with so much flavor, you won't be able to put your forks down? Yes, I sound like an infomercial. No, I don't care.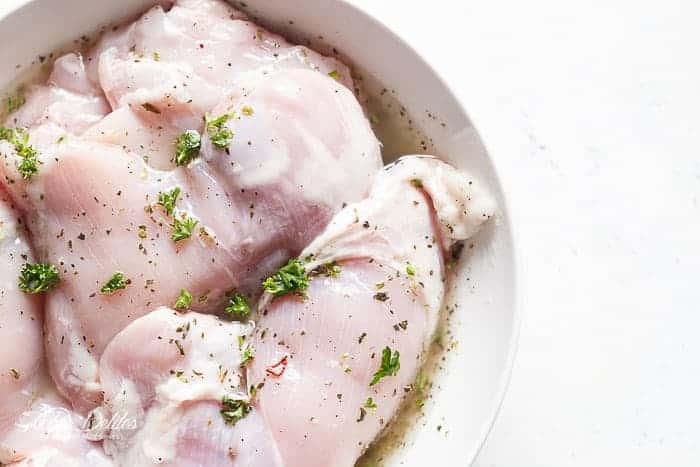 As usual, I always try to create salad recipes that you only need ONE dressing/marinade. A salad that uses one thing for two uses. Does this make sense? This comes from years of making salads that require completely different marinades for chicken or the meat of choice, then drowning it in a completely different tasting dressing, only confusing my brain and taste buds even more. Why do that when you can create one delicious marinade and use it as a dressing? That kind makes more sense.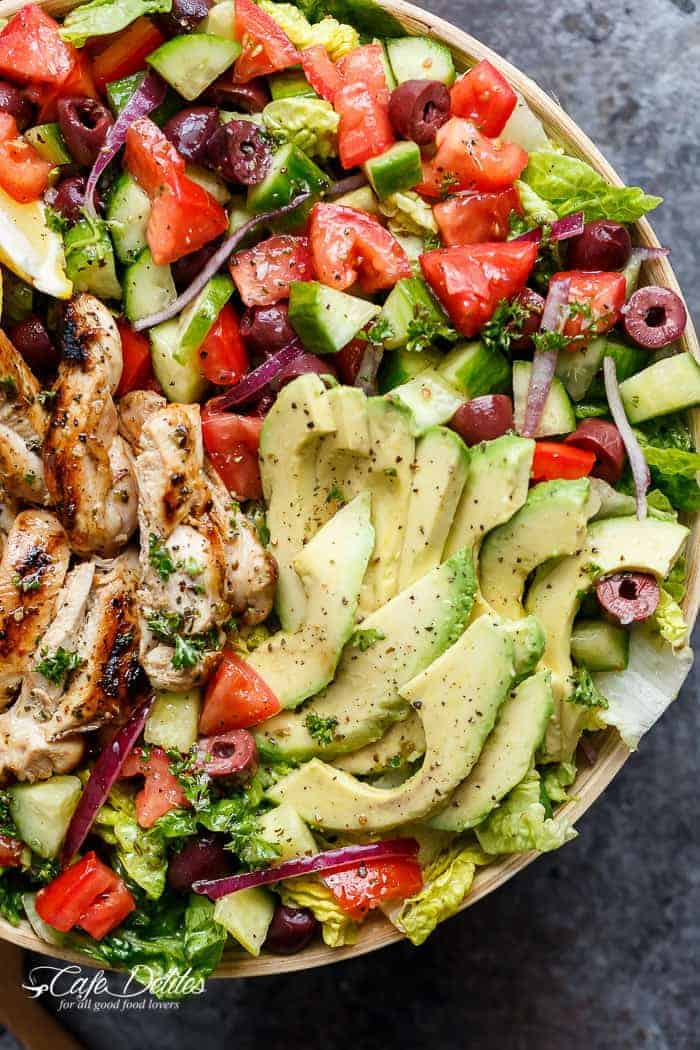 So this salad, once again, commits to that rule and doesn't fail to deliver epic lemon and herb flavors through the entire salad. You can also top it with some crumbled feta or goats cheese, which I didn't have at the time, BUT it's included in the recipe as an option for you to enjoy!